ANTIHERO // V4 : Type - A Standard Edition "Black on Black" 3d Printed Cyber Armor Mask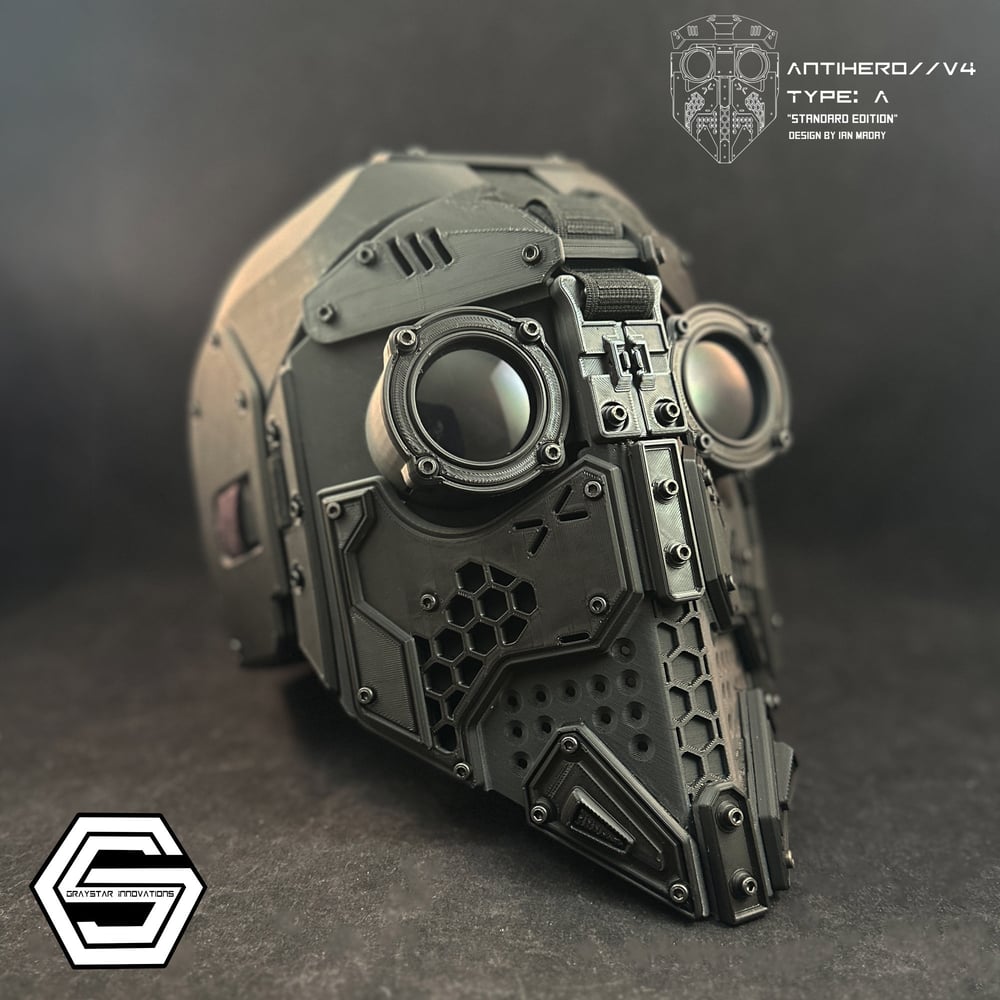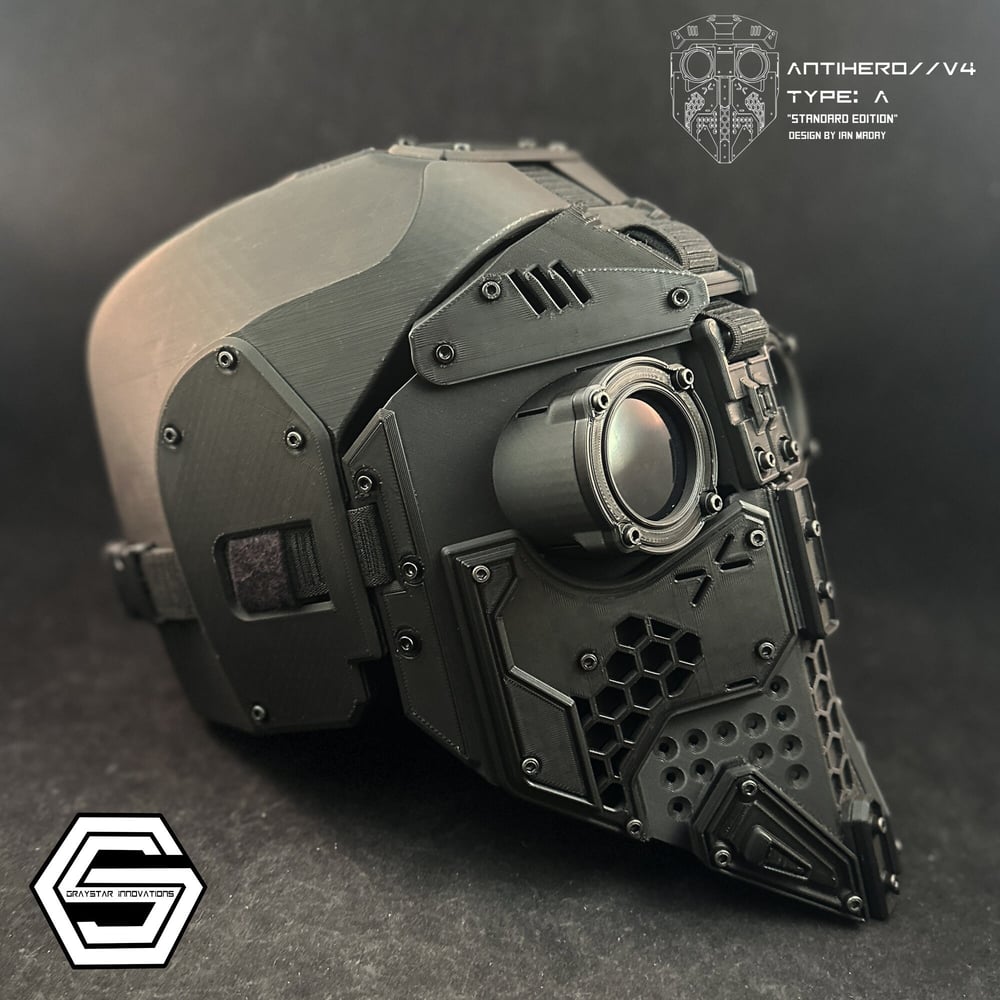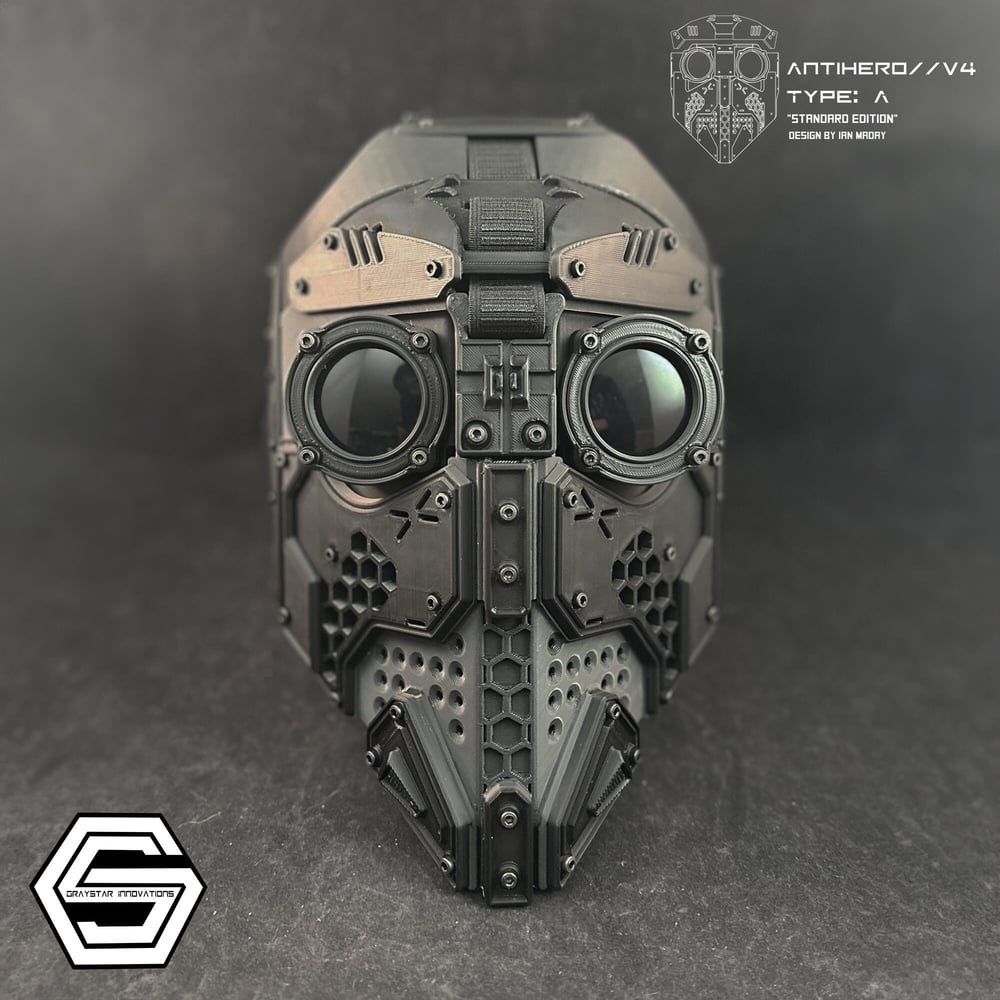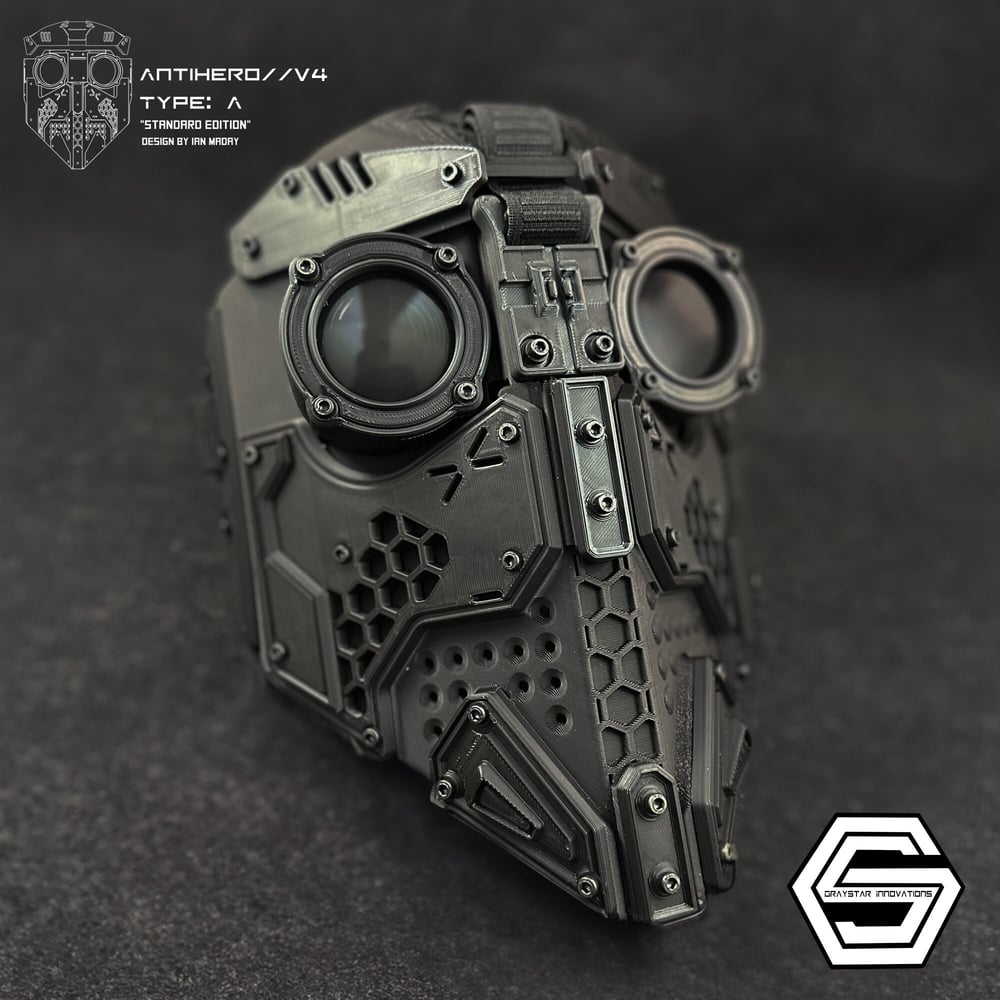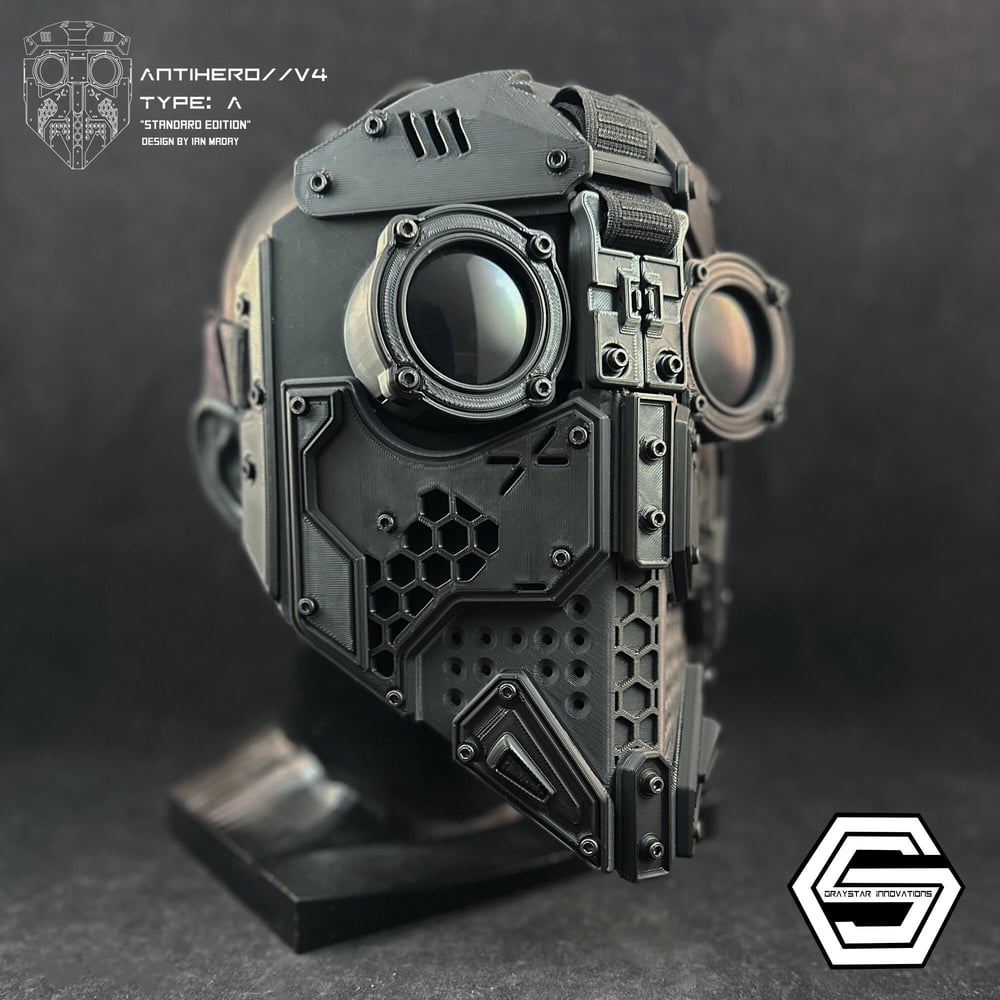 This is a Matte Black variant of my "Antihero//V4:Type-A" full face mask design, featuring circular tinted lenses with a black color.
Tech Specs:
Frame Material - FDM 3d Print
Armor Material - 3d Printed/Steel Fasteners
Lens - Tinted Circular Lenses (Functional Sunglasses)
Buckle - Standard " "Parachute Buckles" on adjustable straps
If you would like this mask in a custom color, check out this listing here! https://www.etsy.com/listing/1519074769
Attaches with an adjustable strap and buckle, the masks are fully adjustable for adults and made in limited runs, custom sizing is not currently available, thank you! One size fits most and fully adjustable, includes padding.
It is solid while lightweight, comes padded for extra comfort and long-term wear, and made to last. This is the "standard" Antihero V2 mask. If interested in an upgraded, metal/armored variant of this mask, please check out my store!
All sales are final at this time, and for sanitation reasons, please select your order carefully! However please contact if there if there are any questions or concerns regarding your order, customer happiness and satisfaction is my goal!