AUGMENT//V1 Cyberpunk Gauntlets (Wrist Cuff Variant) - "Noir" Black on Black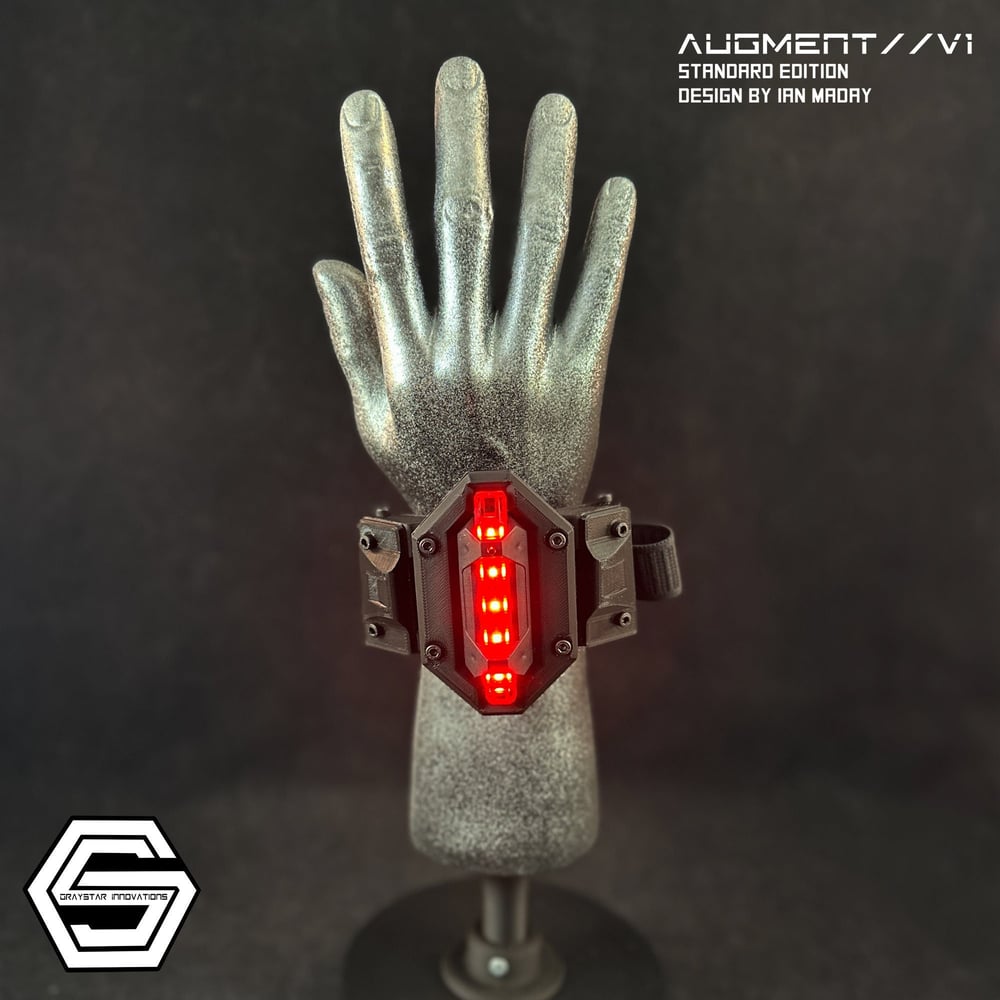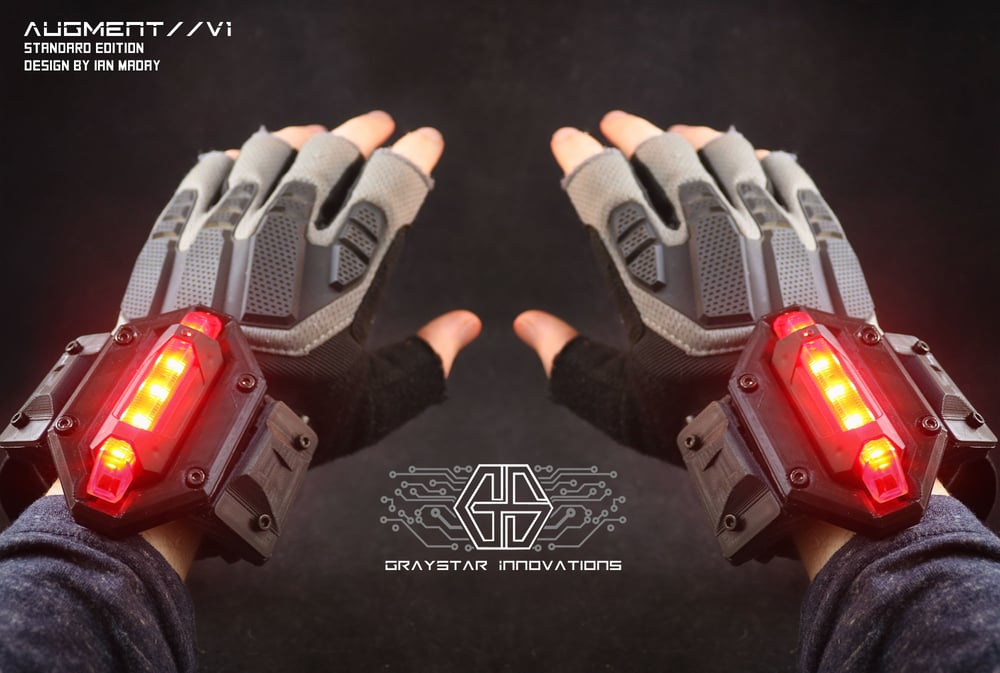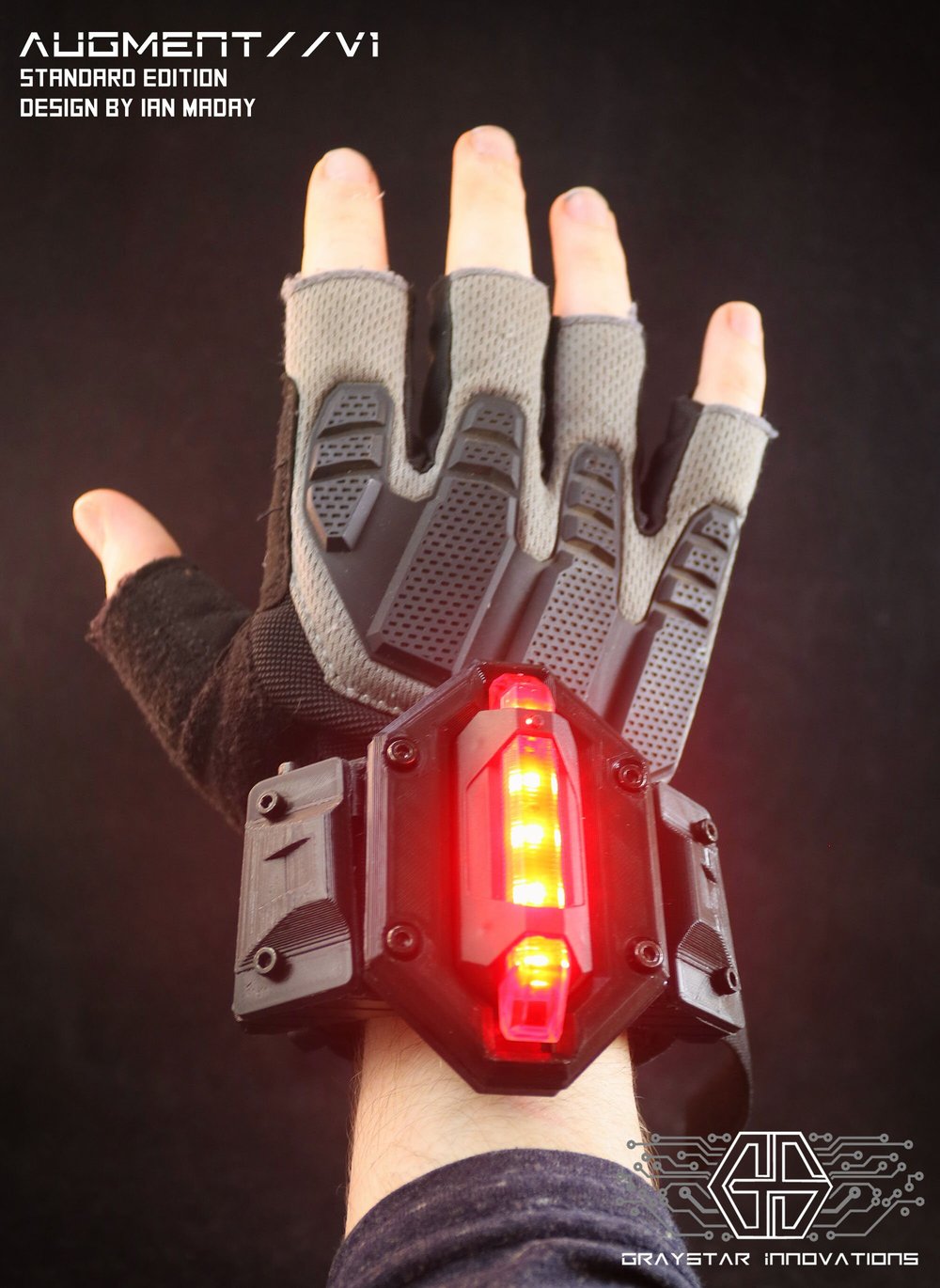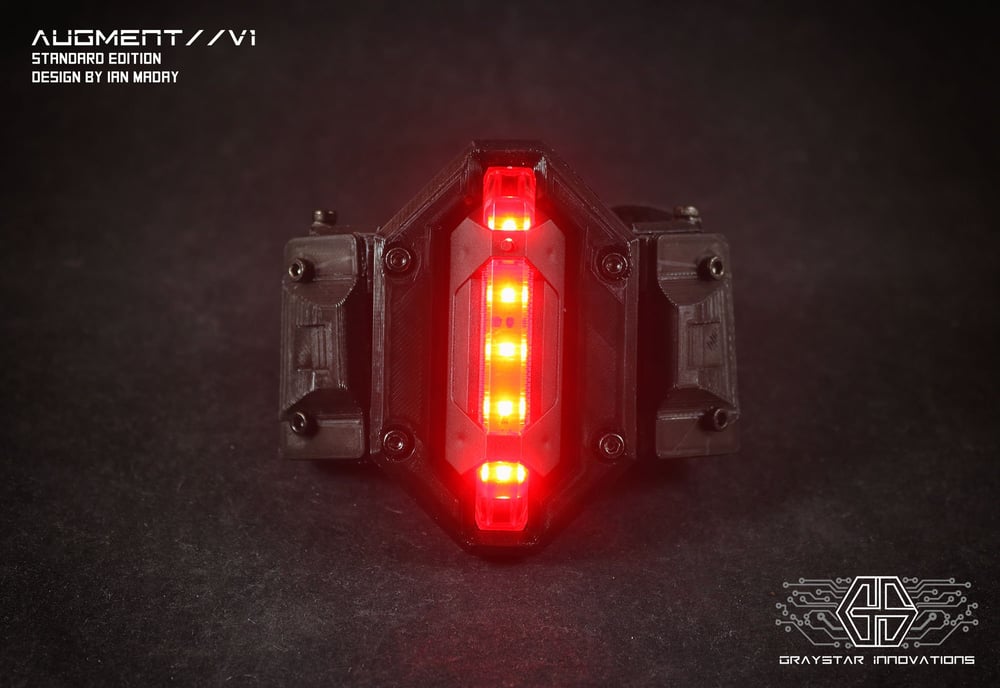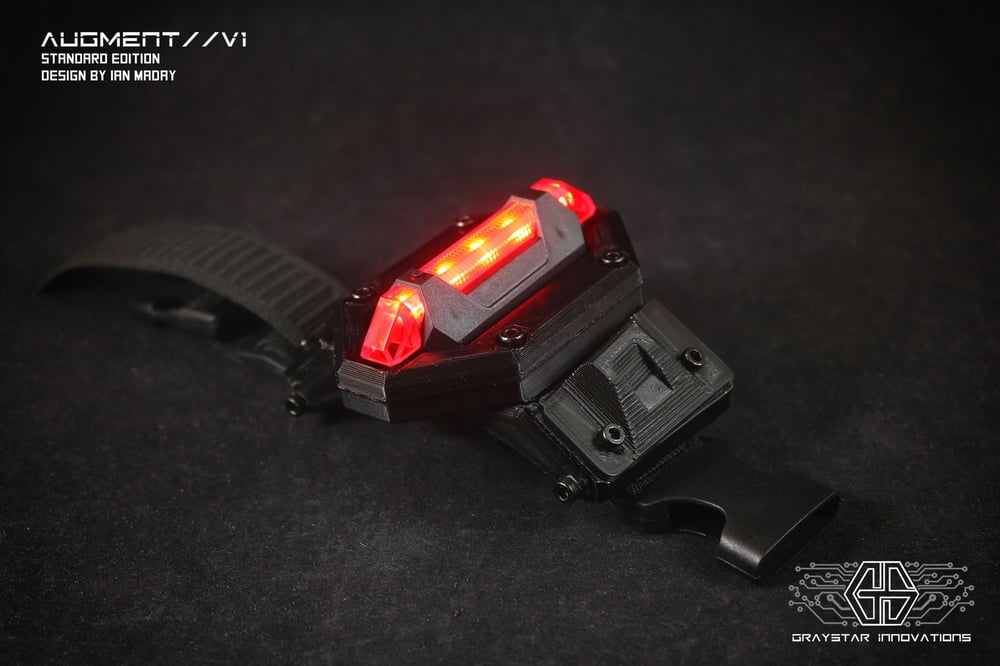 AUGMENT//V1 series wrist cuffs : this is a minimalist, compact and affordable design to augment any cosplay or armor rig!
Tech Specs:
Size: One size (fully adjustable, see size chart for reference)
Battery: Rechargeable, USB cable included - battery holds approx 2+ hours of charge.
Material: Plastic, 3d print
Straps: non-slip elastic with buckles and strap adjuster, can be adjusted to be worn over clothing or any gloves!
*note - fingerless gloves not included, shown for photo composition only*
LED:
- Solid glow or flash
- Bright lights with multiple colors to choose from (see options)
Includes USB Charge Cable