MERCENARY // V1 Type: A Full Helmet Cyberpunk Armor "White and Yellow"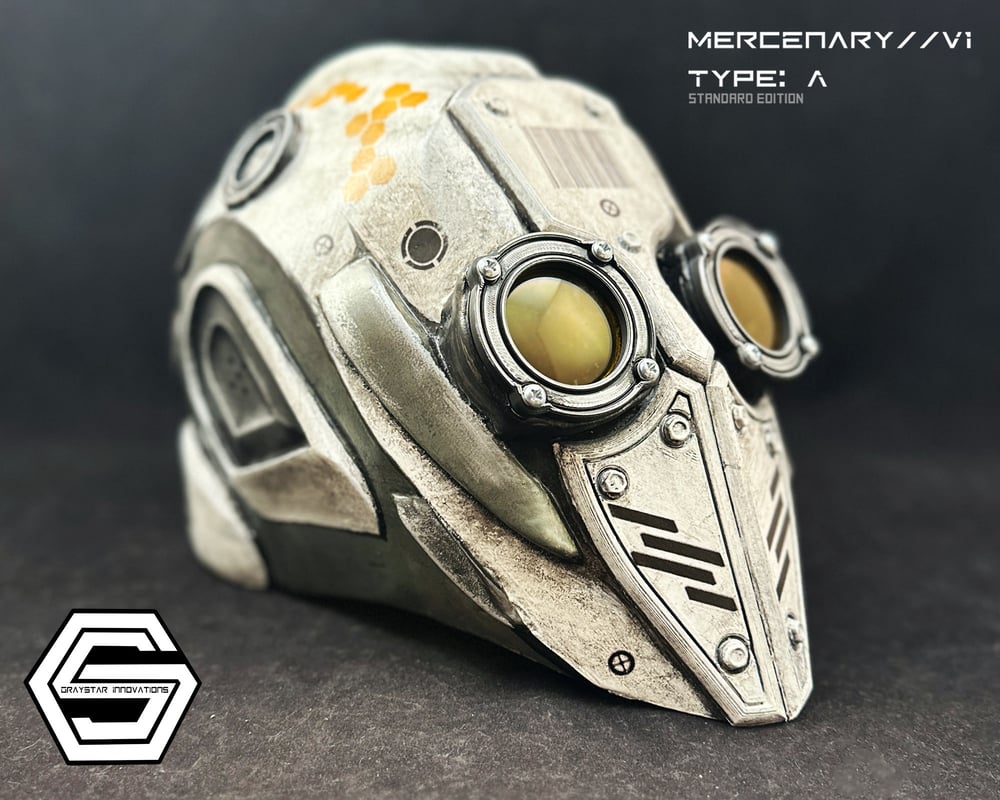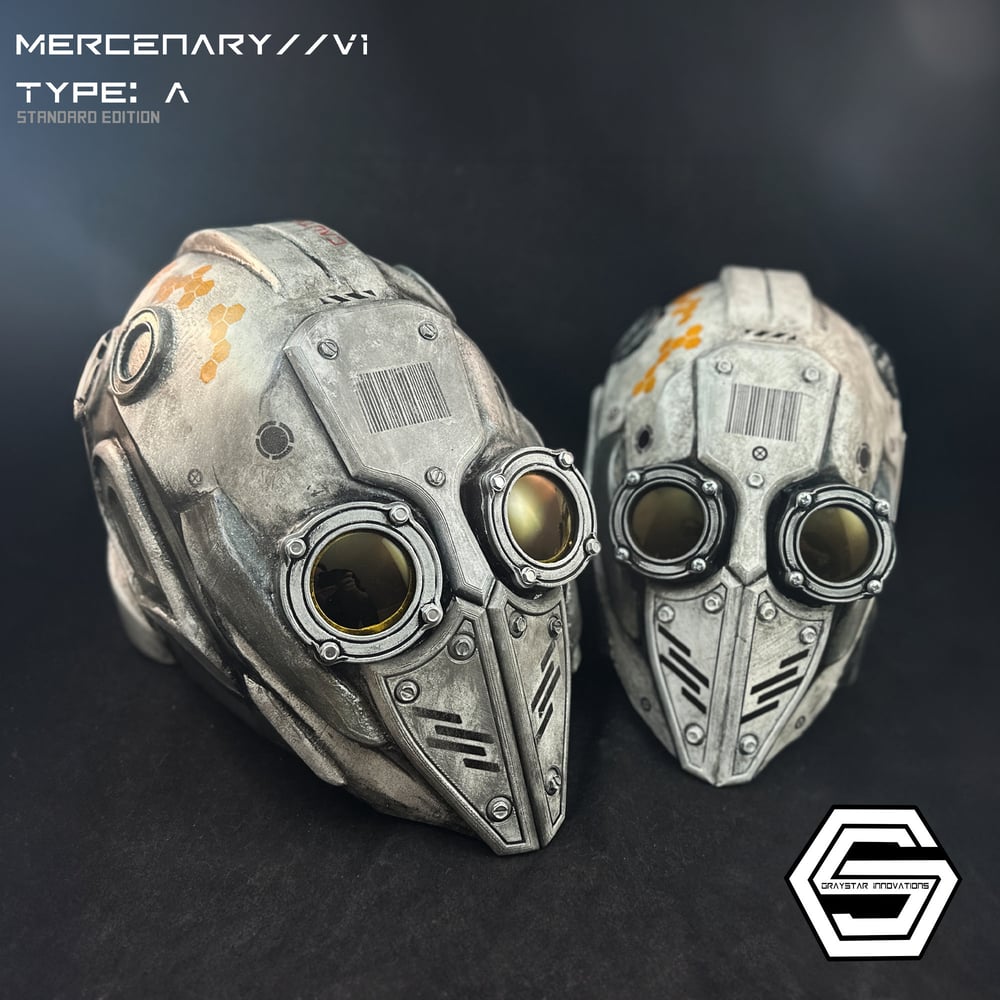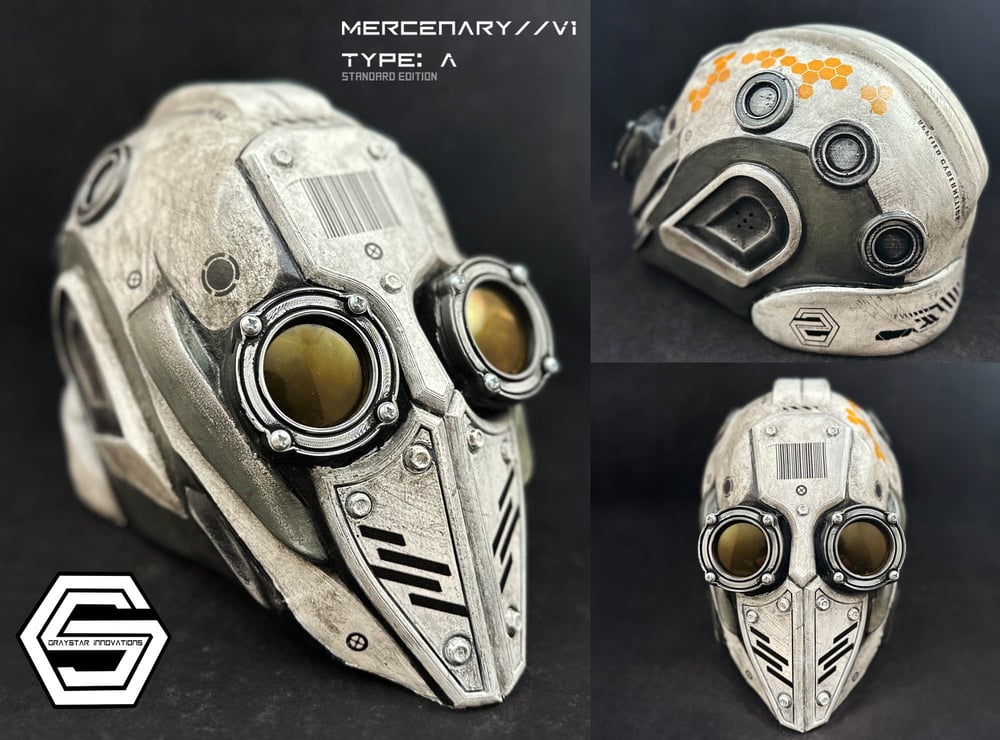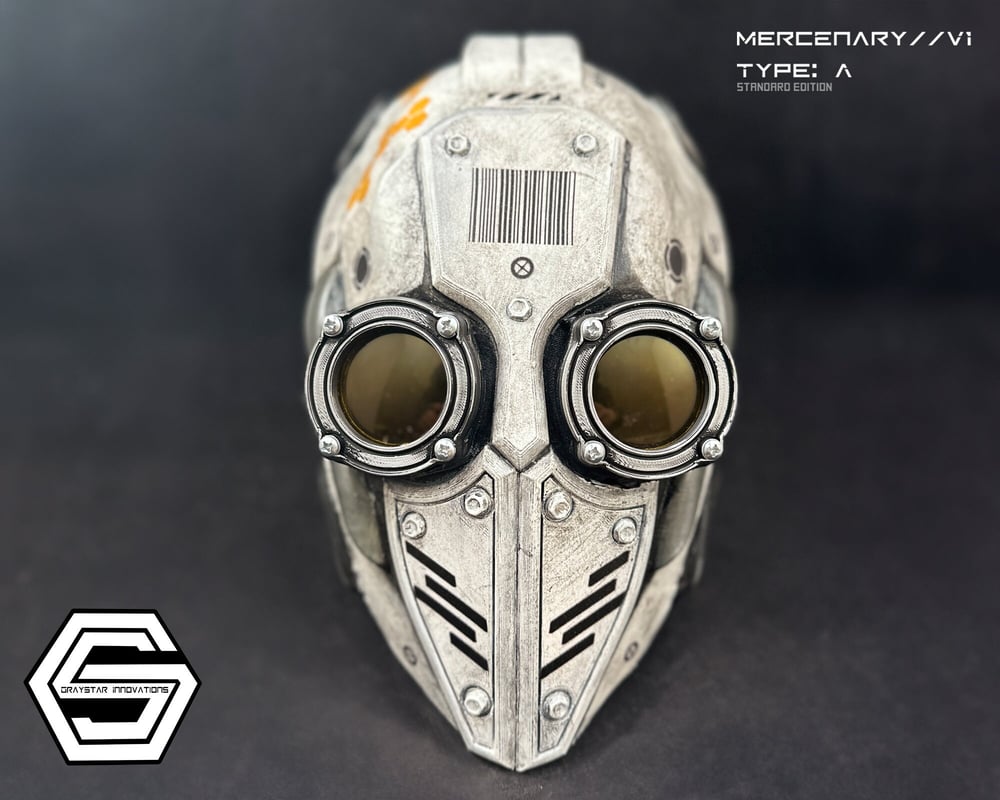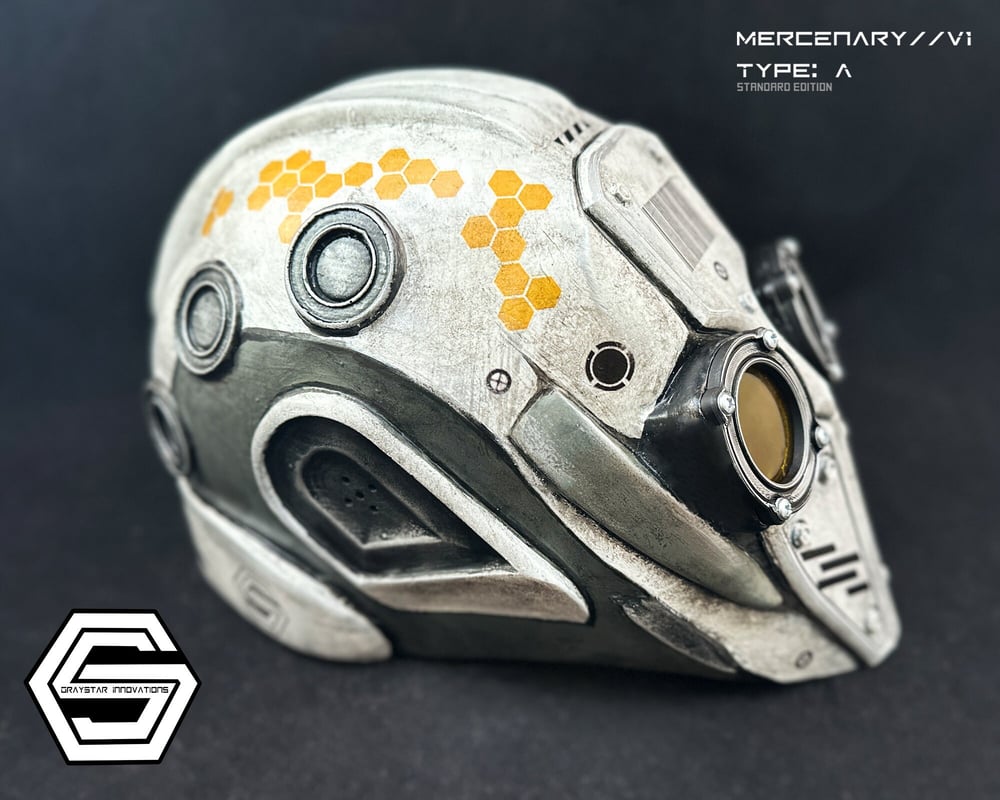 This is a matte white variant of my "MERCENARY//V1:Type-A" full head helmet design, featuring yellow tinted lenses. Featuring a simulated weathering effect and details.
Tech Specs:
Frame Material - High durability Resin + Fiberglass reinforcement
Armor Material - 3d Printed/Steel Fasteners
Lens - Tinted Circular "Type A" Lenses
If you would like this helmet in a custom color, check out this listing here! https://www.etsy.com/listing/1019108565
Made for adults and made in limited runs, custom sizing is not currently available, thank you! One size fits most and fully adjustable, includes padding.
It is solid while lightweight, comes padded for extra comfort and long-term wear, and made to last. This is the "standard" MERCENARY//V1 mask. Upgraded metal armored versions coming soon!
All sales are final at this time, and for sanitation reasons, please select your order carefully! However please contact if there if there are any questions or concerns regarding your order, customer happiness and satisfaction is my goal!
Please note that this is not intended as safety equipment, it is durable, but is intended for art/cosplay/film use only. Thank you for being responsible and making safety a priority!