Real Laser Cut Metal! PULSE//V2:NANO Sound Reactive LED Cyberpunk Gauntlets (Bracer Variant)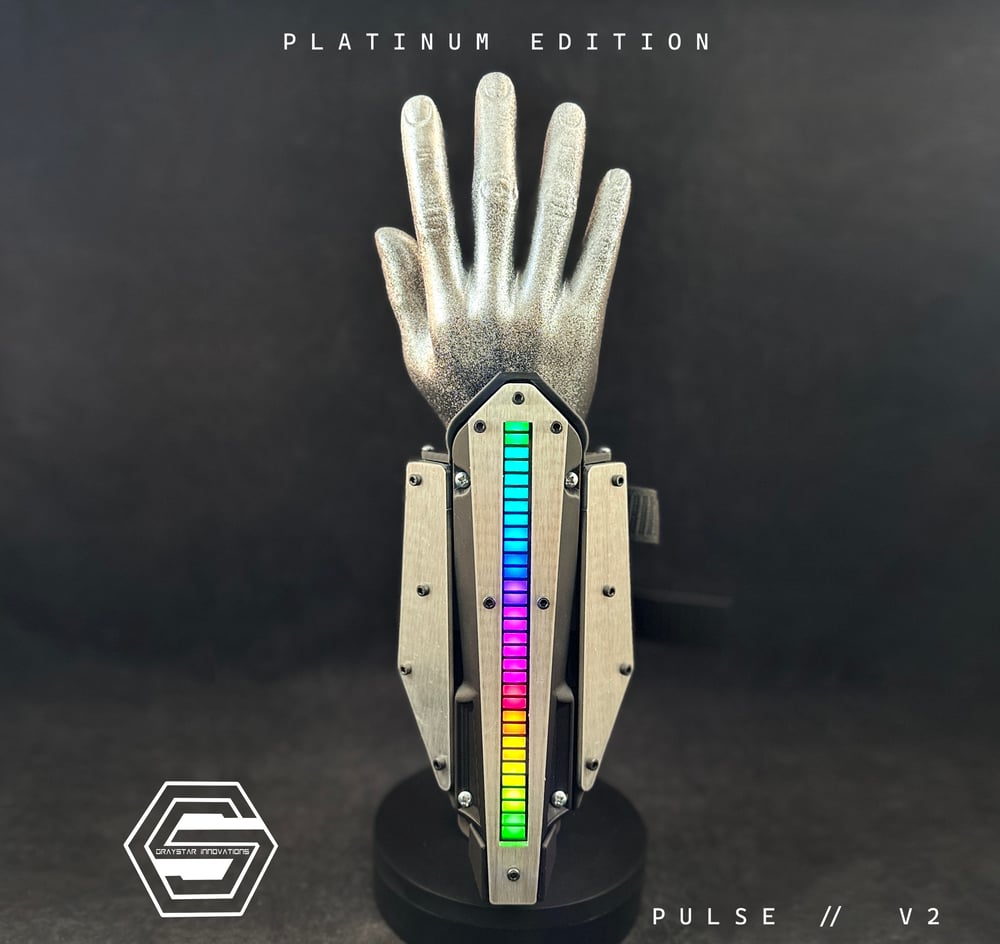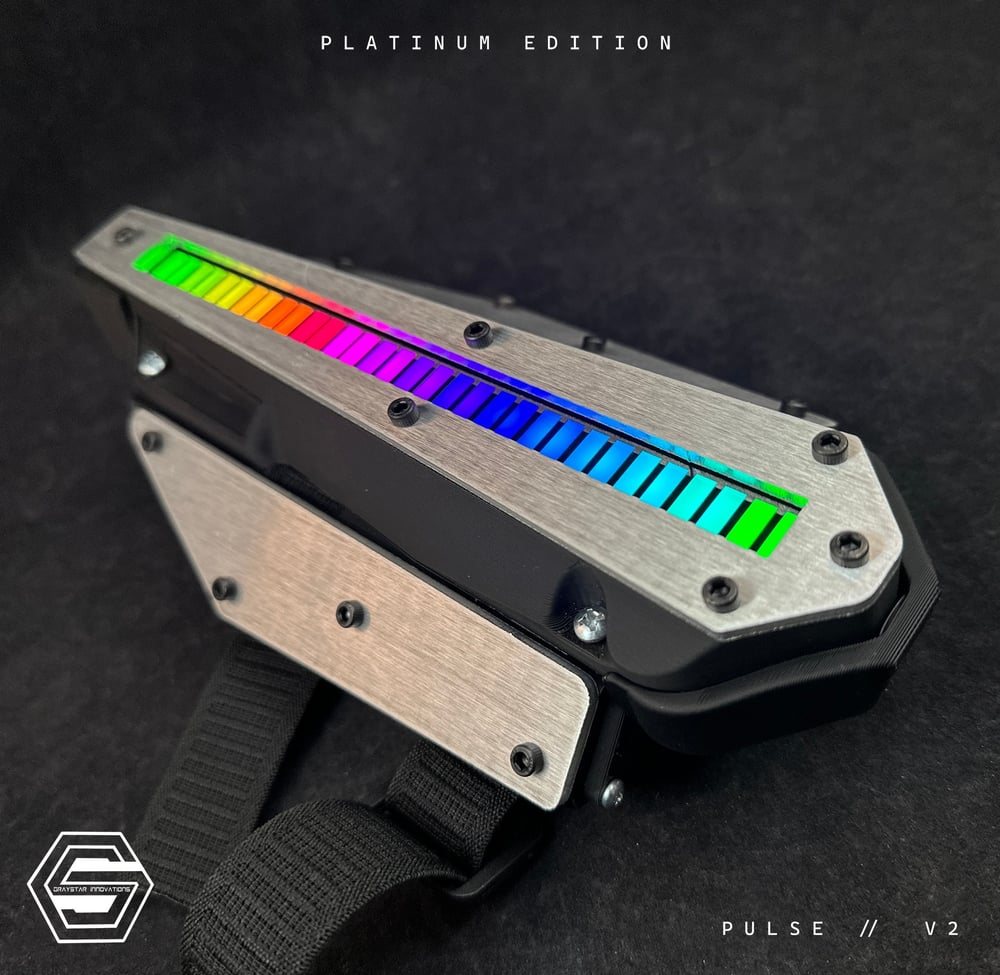 NEW: Check out the Overview video here! https://www.youtube.com/watch?v=vhDdcj8g6Zc
PULSE//V2:NANO series bracers : Based on my hit "PULSE//V1:CLASSIC" gauntlets, these have dozens of sound reactive and color settings, adjustable to fit over any glove or be worn just as a stand-alone device seen here! These feature a new, slimmer and lightweight frame, improved strapping system, and a more streamlined design without compromising features!
**Note - this listing is for the LED bracers only, gloves are not included, design is meant to fit over any glove**
This is a *real metal* variant of the popular design! Armored with laser cut 3.2mm aluminum plates for high durability and light weight!
Currently, the colored armor plates are not designed to be removable, and are seen as a "permanent" addition once attached.
Tech Specs:
Size: One size (fully adjustable, see size chart for reference)
Battery: Rechargeable, USB Type:C cable included - battery holds approx 2+ hours of charge.
Material: Plastic, 3d print
Straps: Triple secured non-slip elastic with buckles and strap adjuster, can be adjusted to be worn over clothing or any gloves!
LED:
- Sound reactive Via microphone
-8+ pattern modes
-Dozens of color settings (adjustable)
-can glow solid color, or multicolored in sync with your favorite music or voice!
GrayStar Innovations / Ian Maday design does not currently accept commissions/custom work outside of professional film/stage - custom colors are here as a happy medium to offer as much personalization possible!