Real Laser Cut Metal! "TACTICIAN//V1" Cyberpunk Armor Bracer Gauntlet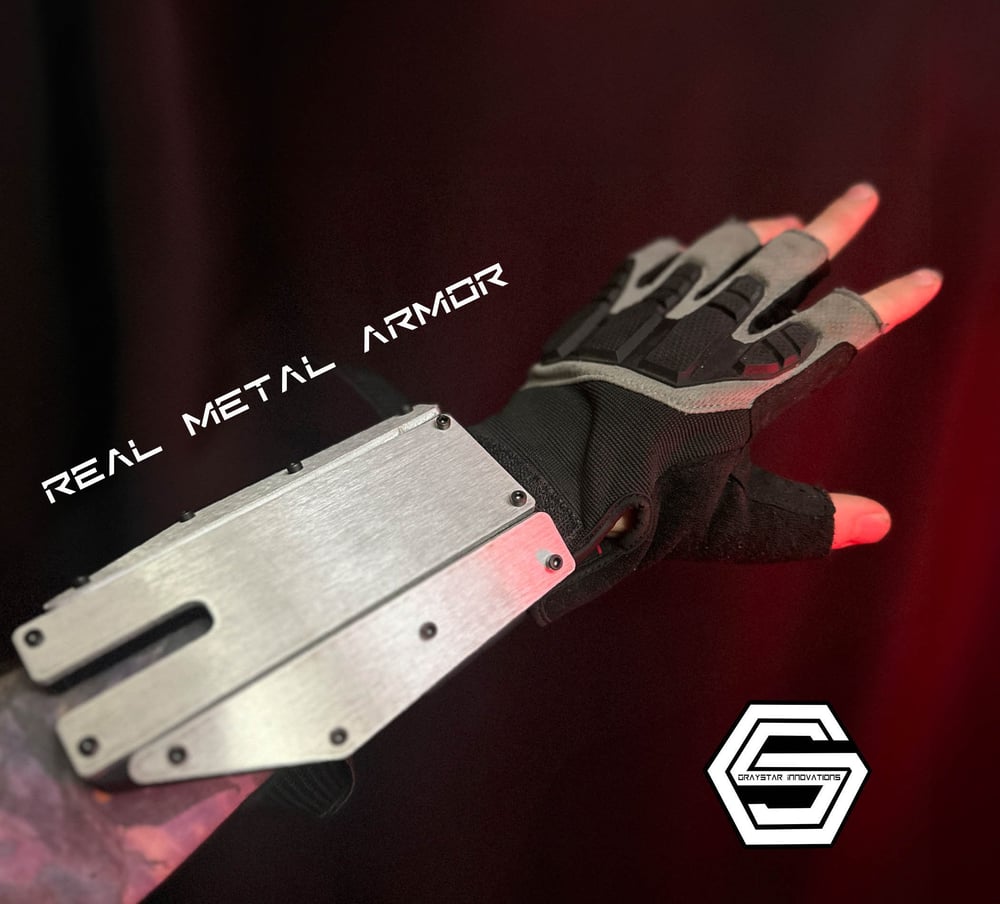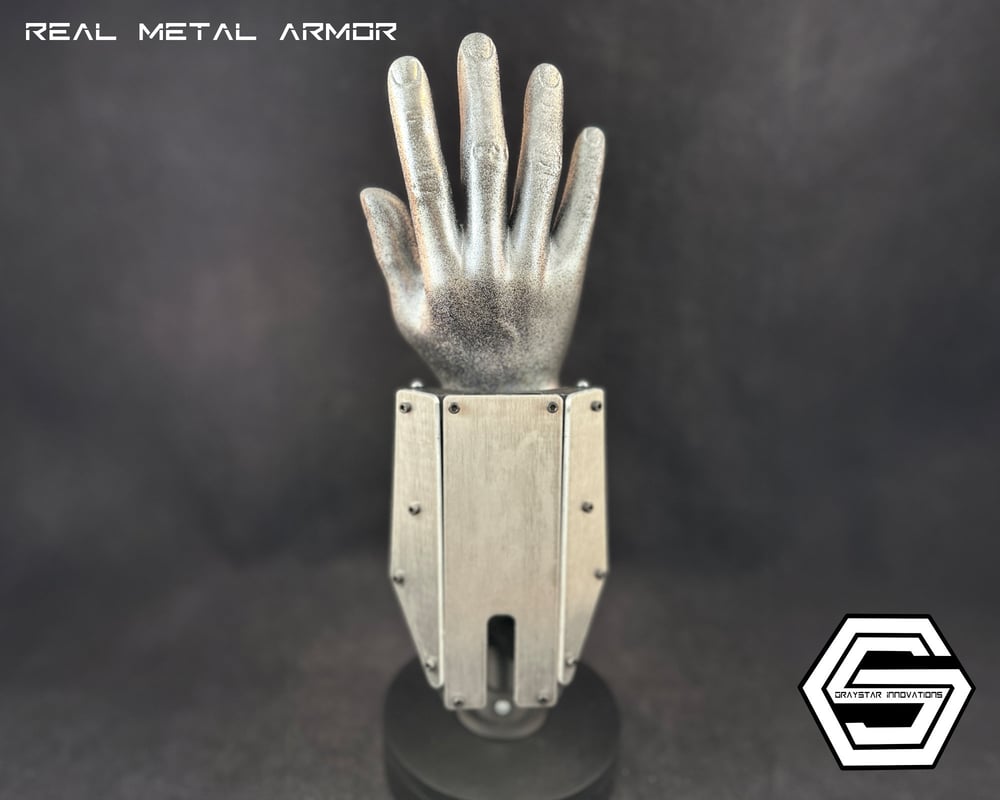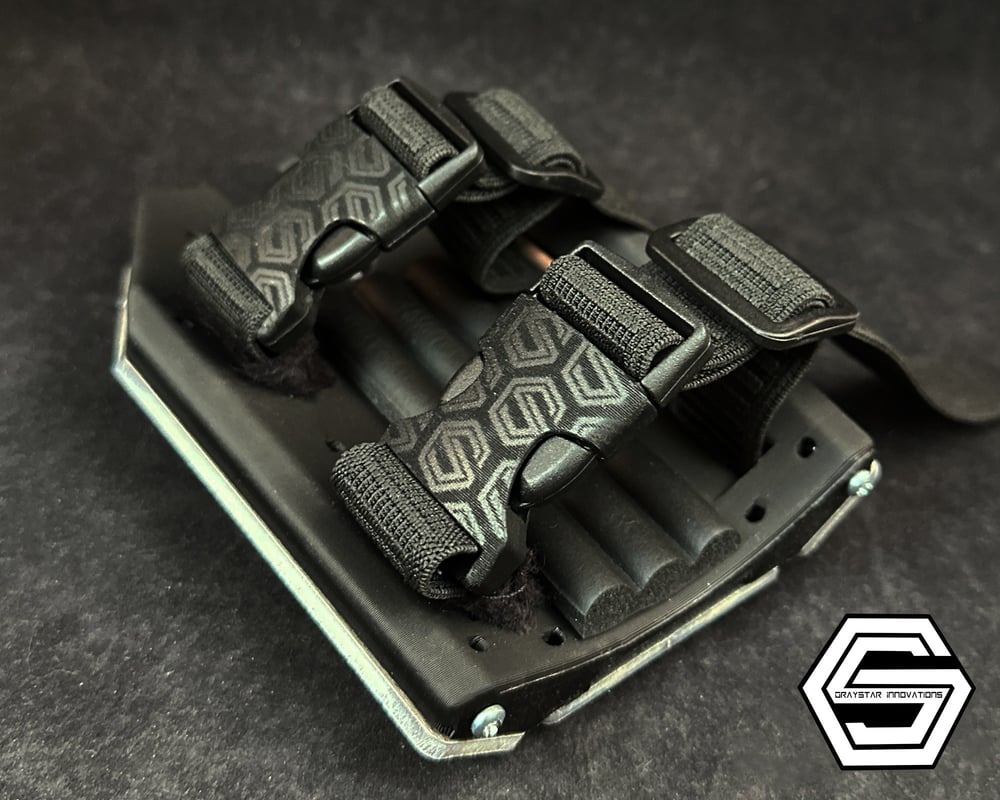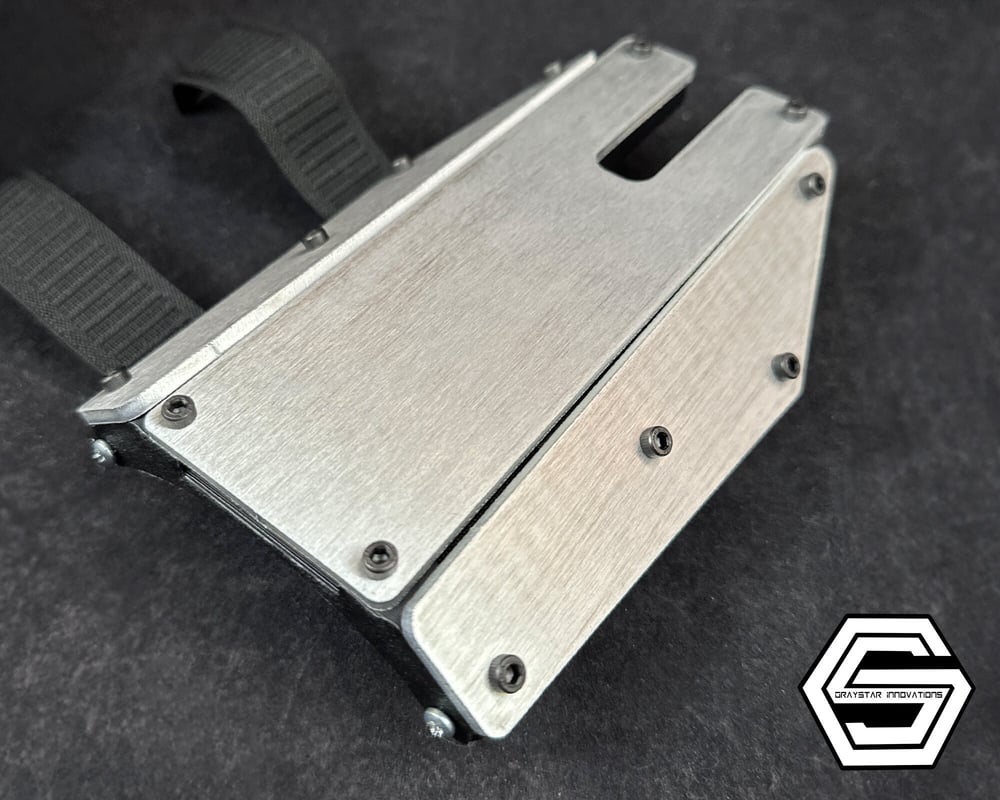 More than just cosplay! Made from 3.2mm aluminum sheets for extreme durability, and ready for adventure! These simple bracers can be used to augment any costume or armor build, these can be worn as either an arm bracer/gauntlet, or as a bicep/shoulder armor piece!
Choose your armor type and quantity (single or pair) in the drop down menu! The main body/frame is available in black.
Tech Specs:
Size: One size (fully adjustable, see size chart for reference)
Material: Plastic, 3/2mm Aluminum (other metals available on request)
Straps: Double secured non-slip elastic with buckles and strap adjuster, can be adjusted to be worn over clothing or any gloves!
GrayStar Innovations / Ian Maday design does not currently accept commissions/custom work outside of professional film/stage